Faculty Party
Have you heard already? On 07.07. from 14 clock finally takes place again a faculty party. Yay🎉🎉
Besides drinks and food, we have a wonderful entertainment program to offer.
It starts with the super talented physicists theater at 14:30, who will perform their favorite scenes for us.
After that there will be a challenge at 15:45 where you can test your skills, creativity and efficiency.
Of course it wouldn't be a FS event without a pub quiz starting at 16:30. So grab your friends and challenge your knowledge.
Then at 18:30 there will be a warm welcome from the faculty and student council. This will be closely followed by a food break with music by Yusuf .
At 20:00 comes the absolute highlight of the evening: Profs DJ 🎤🎶 Five profs will demonstrate their DJ skills for you.
The official end is at 23:00
We are very happy if you all come in large numbers and bring lots of good mood.
Your best student council in the world 🦉🦉🦉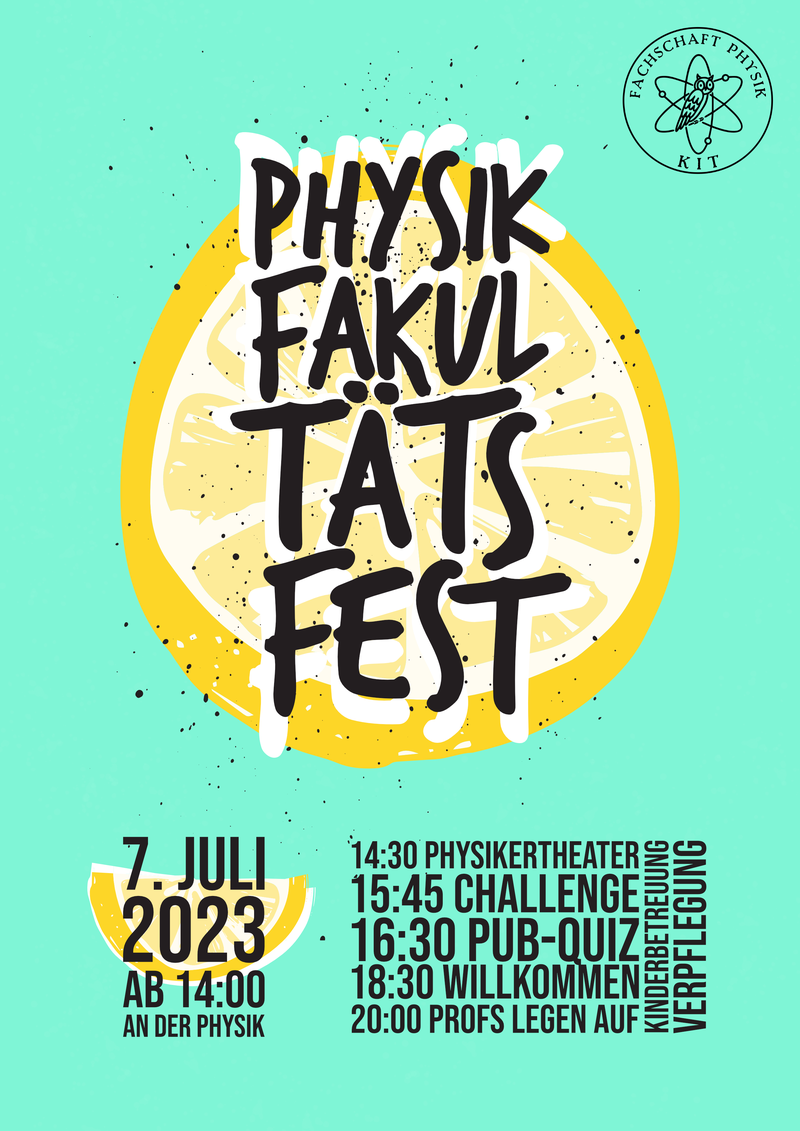 It will only be possible to sell with cash.